Here's a sneak peak at my new Fall top. :) It's my first prototype and needs a few tweaks, but Finley loved it! It's sleeveless, so of course meant for layering and pair with leggings or jeans (If your kid will wear them!) are you are set to go! It's called The Lauren Jumper.
I was shocked that I needed a BUNDLE more of squares to make the signature SLD style go on a diagonal! But as a friend said, it totally looks vintage like that which is exactly the look I was going for....vintage meets funky!
We walked around downtown Jackson Hole yesterday re-discovering some sights and sounds (the 6pm nightly 'shootout at the town square scared the daylights out of Finley...where they recreate "Annie get you Gun" scenes, cowboy gear and all).
All of these pix were taken on my iphone, so excuse the poor quality. But we had such a great time I just have to share as many as I can!
The new Lauren Jumper in action:
Finley picking berries downtown Jackson.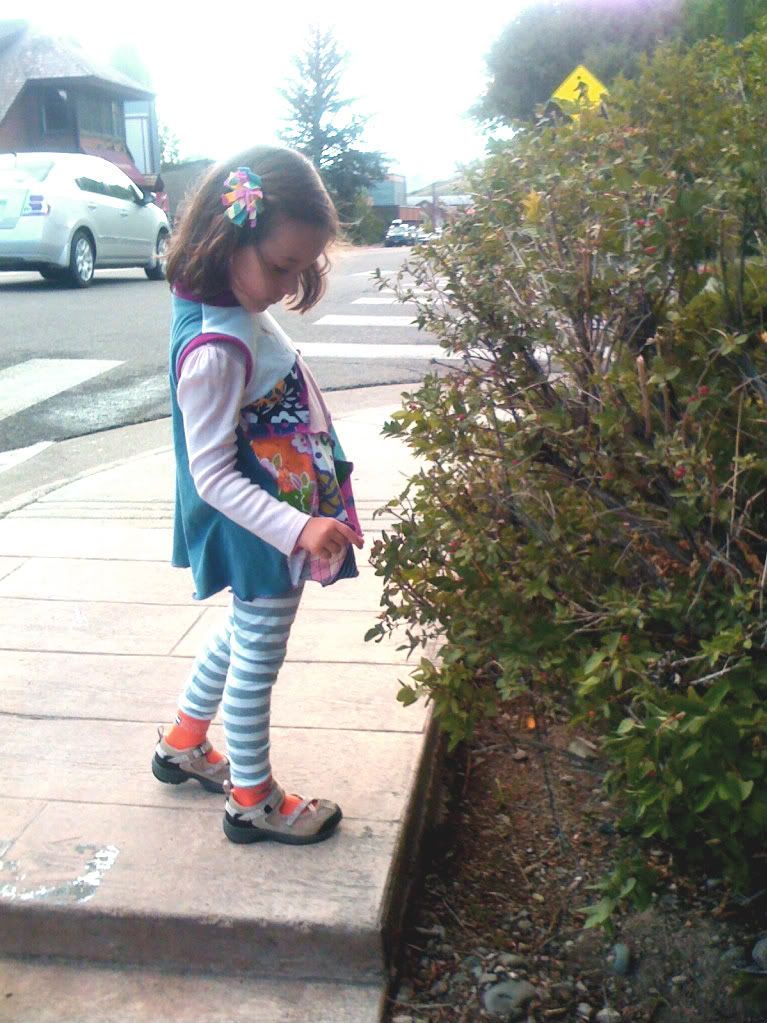 Checking out some of the outdoor sculpture
...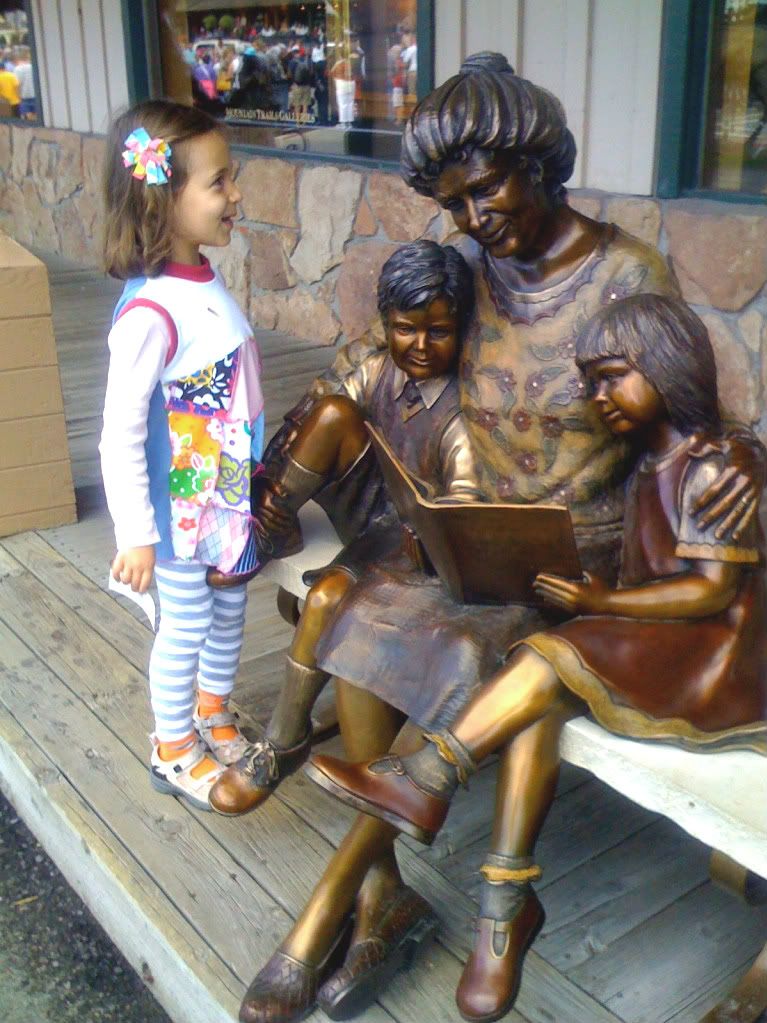 You know Finley loves any books...she wanted to check this one out.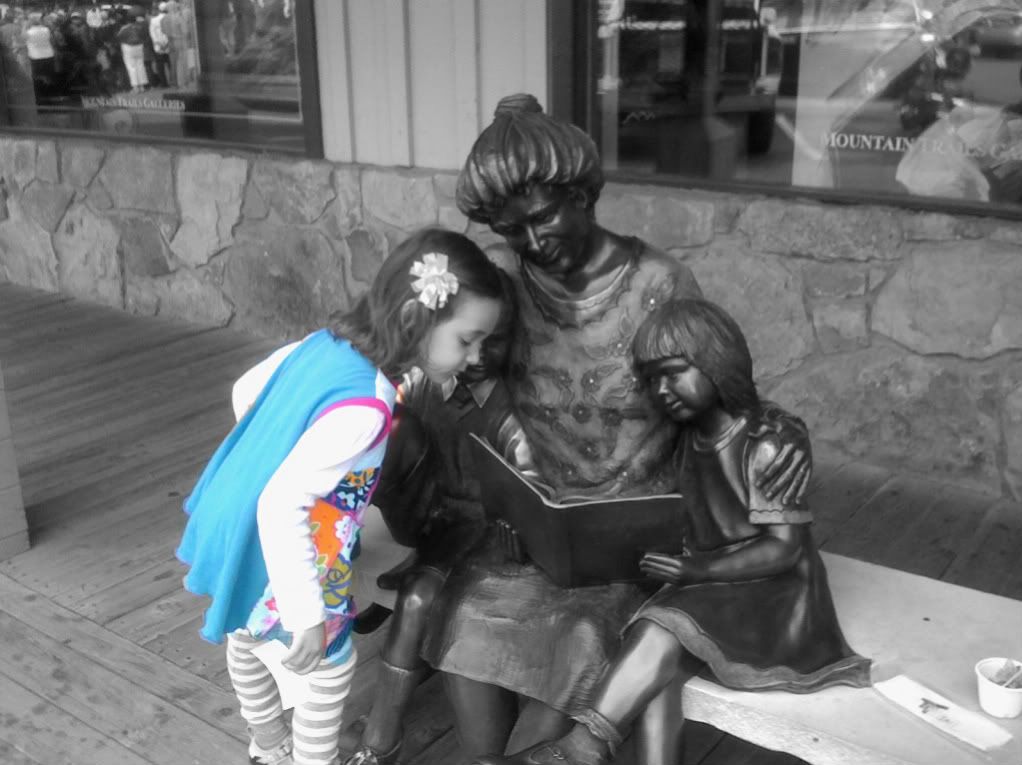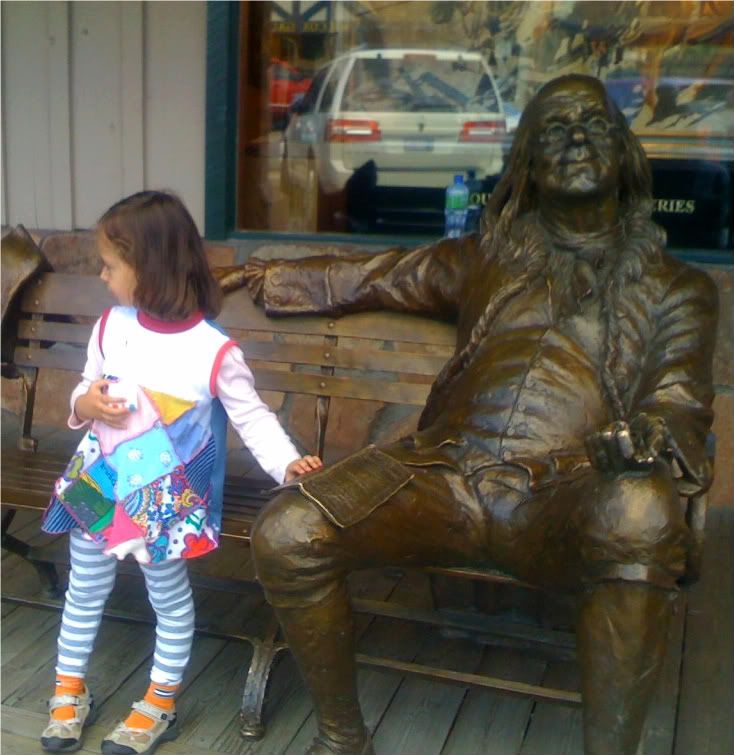 This is the amazing new Center for the Arts building in downtown Jackson. Finley loves this sculpture installation (as do I!)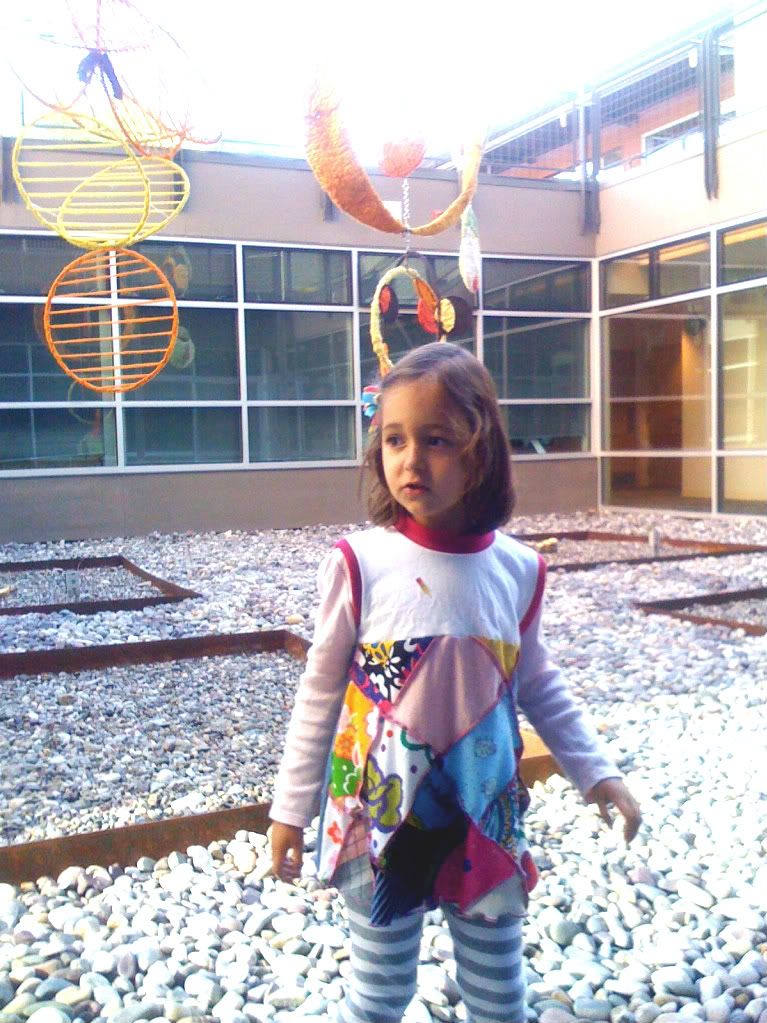 Ok, I got into doing some cheesy little photo edits. :)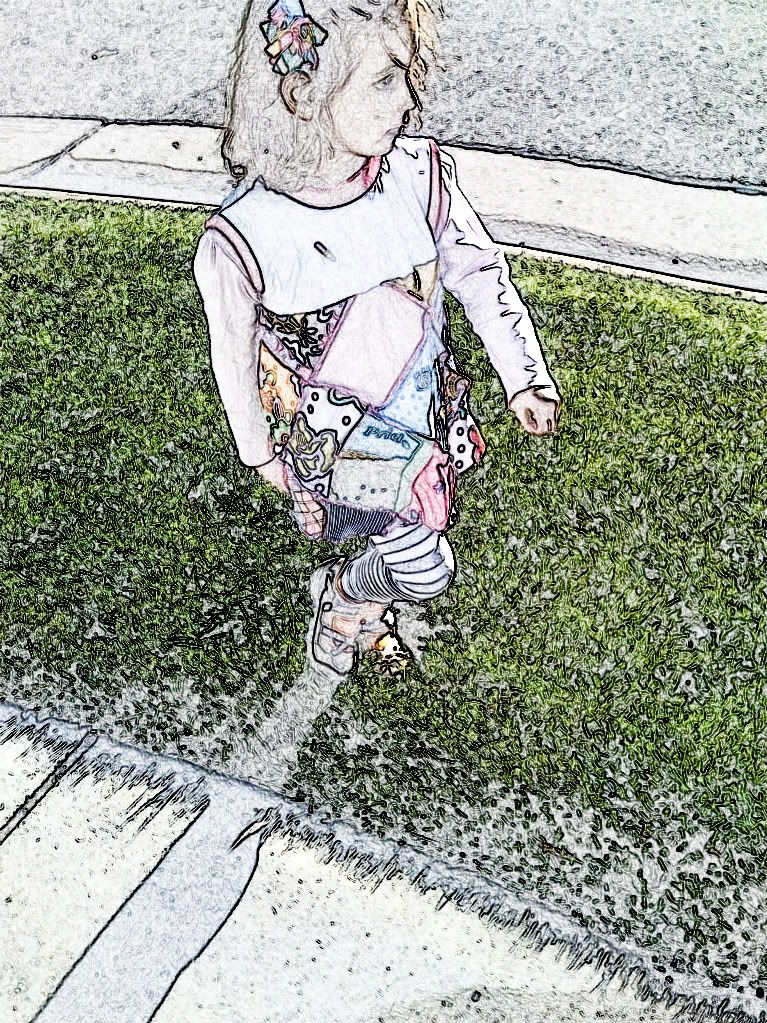 We went to a new local gallery and Finley was hanging out under this Warhol...so I had to turn her into a piece of pop art!

Oh, and ........ Lesson of the Day! Here is my new LOTD button :) What do you think?