(Yes, I speak with inanimate objects, a habit I picked up during pregnancy)
Me: "Good morning Charlie."
Silence. Menacing silence.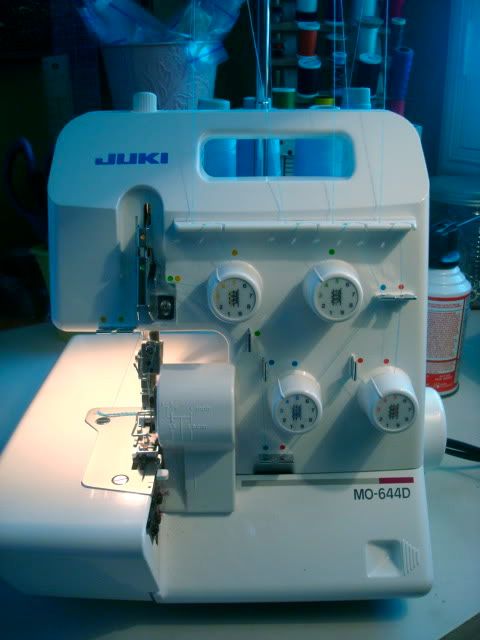 Me: "I've missed you. Look, I brought you back a rock from Sedona."
Charlie "Harumph"
Me: "Hmmm, I also brought you back some new knits."
Charlie "Oh?"
Me: "Yeah, look!"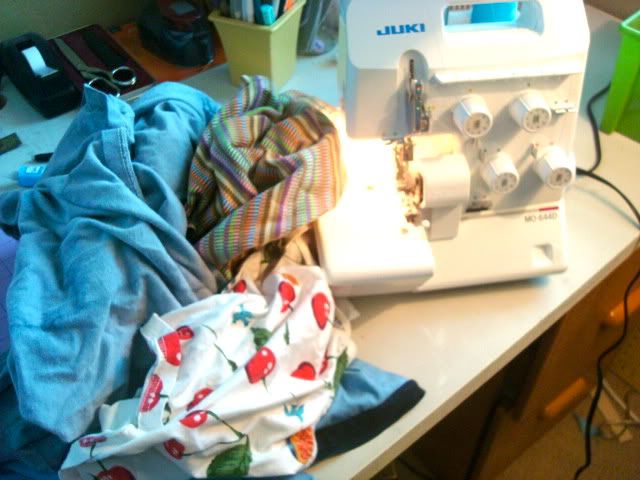 Charlie "You left me for 5 days, all alone in this house, with nobody around to hang out with. You think that's good enough?"
Me: "Well, I thought about you a lot. I actually brought you more knits, but I was going to wait to show you these another time..."
Charlie: "Whoa, is that for me??"
Me: "Yup! There's more!"
Charlie "I love you, Shari"
Me: "I love you too Charlie. Next time I'll bring you even more knits, plus some new thread and maybe even a new needle."
And they lived happily ever after......until Charlie broke a thread ;)